Create a POI
Table of contents
There are two methods to create a POI
The direct method (creating a POI independent of a route)
Using the Pro-Planner, while making a route (there is an option to add a POI to your route in the Pro-Planner)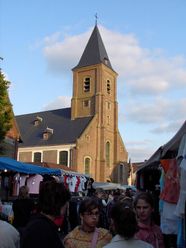 Creating a POI directly
2 steps to create a POI
These are the steps to create a POI
In case the Location does not exist yet within RouteYou, create first the location (read here how). If you want to know if a Location exists, read here how to look/search for a location.
In case the Place of Interest exists already, you can add your data to the same location.

First fo to the Place of Interest-page (here is an example).
Click on the pencil and select "Add data" (see figure below)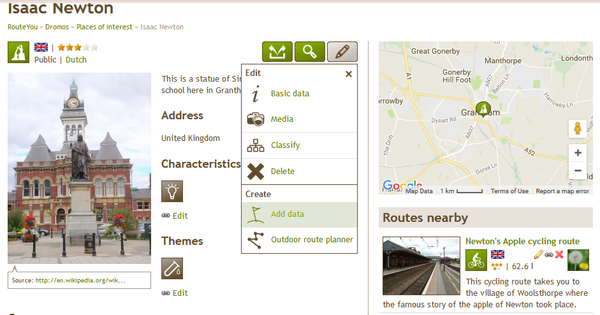 You end up in the edit mode of the Place of Interest. Read here about the POI Create/Edit page.
Creating a POI using the Pro-Planner
Video tutorial
Step by step
Activate the RoutePlanner to create a POI (Point of Interest).
Start the RoutePlanner (log in first!)
Click in the left menu on "More options" and "Create Points of interest"
Pan, Zoom or Search an address to position the map to the area of interest.
Click on the map to create a POI and edit the fields.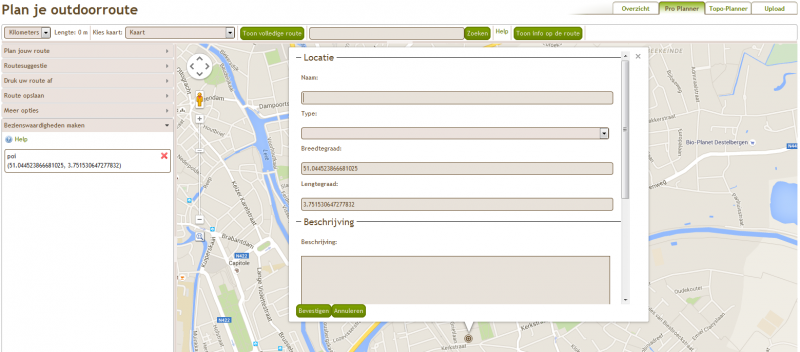 For a list of the RouteYou functionalities per type of account: have a look at the RouteYou Functionality Overview per accounttype.