Quality of the route
Table of contents
The route quality is indicated by stars (0-5): 

Meaning of the quality stars
Less than 2 stars (unverified itinerary)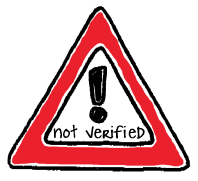 No star: If we don't know anything about the route, there are no stars given. This doesn't mean it is a bad route! It just means that we don't know anything about it.
If we detect a good route with an interesting track, but we have no confirmation that the track has been verified by the provider, the route gets a min. 1 star.
If the track contains interesting information and POIs are indicated with a description, story, picture, etc., but we don't have any further verification or confirmation from the provider of the route's quality, the route gets a min. 2 stars.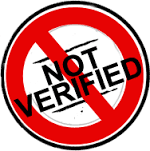 2 star (verified)
A route gets two stars if we know that at least this route is fit for their indicated type. But if we don't know yet that it is a great route to do, we don't give it 3 stars.
3 stars or more (verified + recommended itinerary)
If we know the route/track has been verified (by the author), then the route gets a min. 3 stars.
If, on top of that, interesting POIs are added along the track, the route gets a min. 4 stars.
In addition, if the POIs have very unique and qualitative, thematic information, including pictures, descriptions, etc., and/or extra formats are supplied of the route, the route gets 5 stars.
How can you get more stars for your route?
Submit your route as 'recommended'
We evaluate your route for a higher score (+2) if you submit your route as 'recommended'. Read here how to do this.
Criteria we use to evaluate your route
Read here about the criteria we use to evaluate your route. You can also read here how to improve your route by improving each or some of these criteria.
What is the effect of a higher score?
The visibility of your route will increase, because most of the lists of routes that we show on RouteYou will be sorted based on their score. The higher the score, the nearer to the top of the lists your route will be.
A positive effect is that people looking for routes will get the good routes first.
Another positive effect is that authors making the effort to create good routes will appear at the top of the lists and get more exposure.
Frequently asked questions (FAQs)
Why do you also show routes with a quality of less than 3 stars?
RouteYou is a community site, with a lot of professional organizations creating and showing content. However, there are also end users creating routes to share with friends, family and club members. That's why we also allow these users to find and show their routes, even if the score is lower.
I'm only interested in itineraries that RouteYou approves. How can I find those?
You can use the search page (More options -> Score). Select '3 stars or more'.
Professional organizations and authors
We love to collaborate with professional authors and organizations who promote their region/organization and related products (books and maps) through their itineraries. A higher score gives you better exposure. So, do not hesitate to contact us if you provide quality itineraries.
We certainly do not exclude 'amateur' itineraries and will award them an equally high score if they meet the criteria. There is no difference in the criteria for assigning these scores.