Using satellite images
At various pages where maps are shown, you have the option to select the satellite image option (button at the top right in the map window). This option is very useful when you use the RoutePlanner.
Activate the satellite image in the RoutePlanner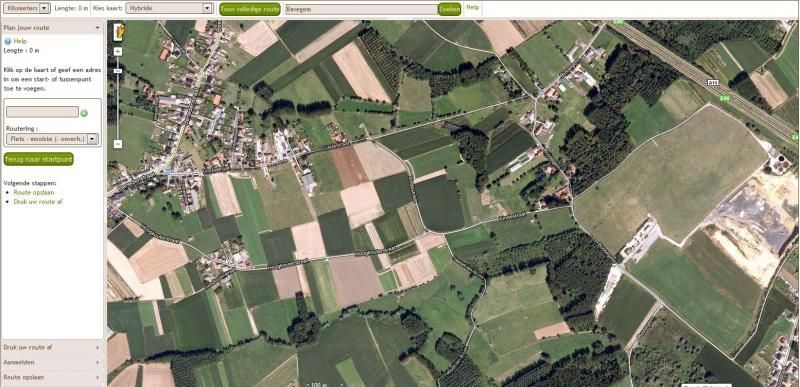 In the RoutePlanner there is the option of choosing a map layer in the upper bar. Select Satellite or Hybride te activate the satellite image. It is a fantastic way to draw your track in detail. You can also draw your track MANUALLY, which is partical when we still miss some paths in the RouteYou Network.
Activate satellite image in the RouteViewer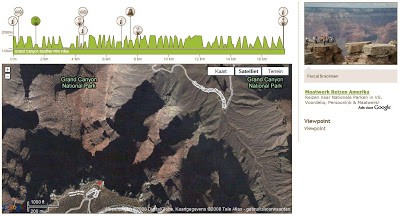 Example of a satellite image in the RouteViewer.
Problems
The image is blurred or lacks detail:
-Answer: The images shown are those offered by Google Maps. Some areas have still low resolution imagery. Other locations have detailed aerial pictures (e.g. in the Netherlands, most of the cities).