StreetView
What's StreetView
StreetView is a functionality and a product of Google (part of GoogleMaps), providing you with a view from the street at a specific point.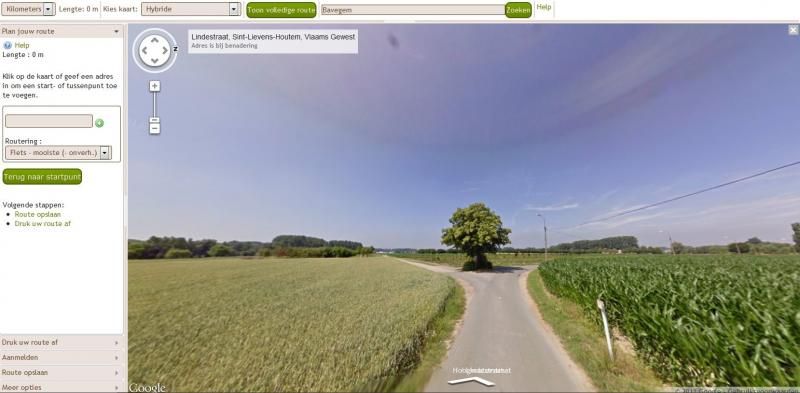 Example of the Google StreetView integrated in the RoutePlanner of RouteYou
Activating StreetView in the RouteYou RoutePlanner
The figure below shows the RoutePlanner of RouteYou.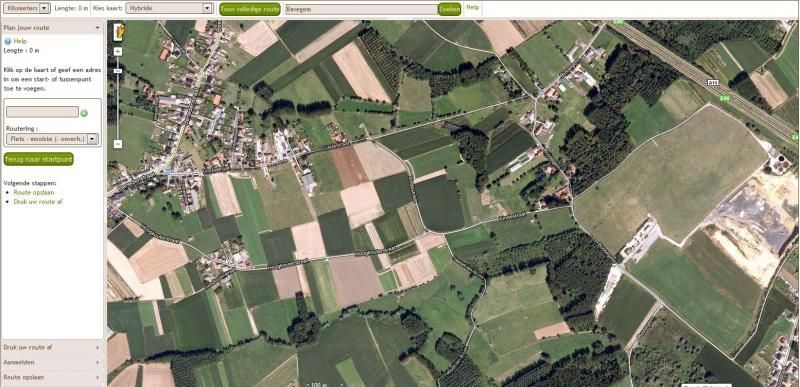 At the top left, in the MapWindow, you will see "a little yellow man".
Click on the man and hold
You will see blue lines appearing on your map. These are places providing StreetView information
Drag the "little yellow man" on your map and drop him on top of any blue line on the map
You can zoom in and out via the scroll of the mouse and move about with the arrows on the image
To get back to your map, close the StreetView by means of the cross at the TOP RIGHT of the image.