Download routes
The RouteViewer has a download button

and a print button

.
When selected the download button

, you get to the product page where you get different possibilities to download a file for your GPS. Or you can print the route.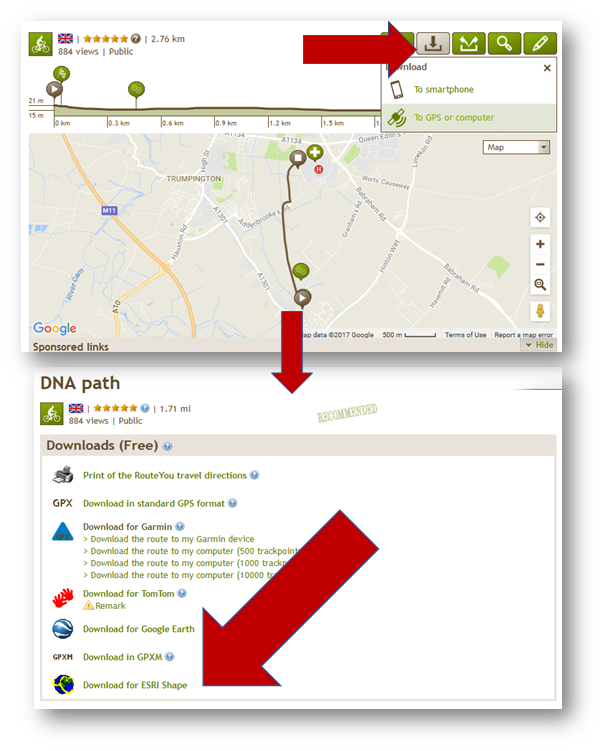 We provide several fomats, such as GPX, KML,?shp (shape),...
See also Download routes on a GPS.
For a list of the RouteYou functionalities per type of account: have a look at the RouteYou Functionality Overview per accounttype.