Smartphone and RouteYou
Table of contents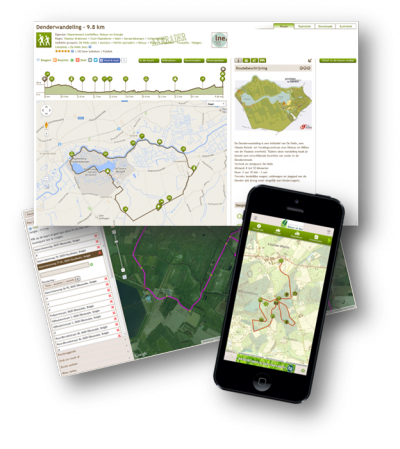 Of course you can download RouteYou routes on your gps device but RouteYou supports several possibilities for smartphones to (let) enjoy your route favorite routes. Here is an overview of the possibilities with smartphones.
The free RouteYou App for smartphones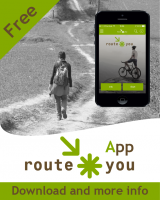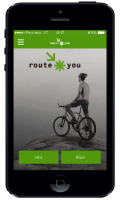 For individual users
The main goal of this RouteYou App is to guide you along the routes from the RouteYou platform.
Read more about the free RouteYou App for smartphones or:
For organisations or companies
All your (public) routes are available for your customers in the free RouteYou App for Smartphones. But maybe, as a organisation or company, you want to offer your routes exclusive in this free app for your customers? A contentcode is a perfect solution.
Read more
The mobile website of RouteYou m.routeyou.com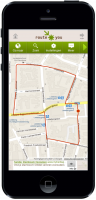 For individual users
Available on each smartphone or device that has internet access and a browser.
Read more about the mobile website of RouteYou.
For organisations or companies
Do you want to offer a such a mobile website to your customers or your market - with only your routes, the colors, logos, etc from your organisation or company - then a MyRouteYou Mobile is your solution.
Read more about a MyRouteYou Mobile.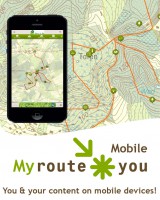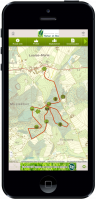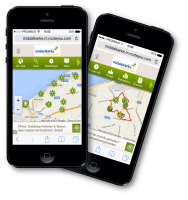 The MySmartphone App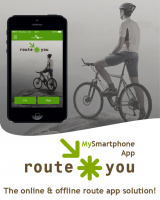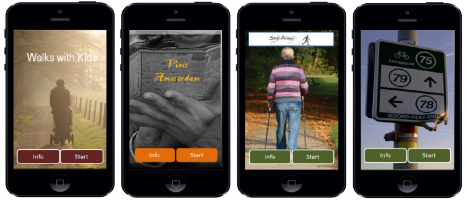 As an organisation or as a company you want to brand your own app to offer (only your) routes?
Wens je als organisatie of bedrijf een eigen app uit te brengen om (alleen) jouw routes digitaal in aan te bieden? With your logos, colors and routes ánd all (or a set of) the handy functionalities as in the free RouteYou App? That's possible with a MySmartphone App.
Read more about
More technically: RouteYou for GPS builders & app developers
As a organisation, company or individual you have an own app developer ortechnical partner? Check out the opportunities to 'communicate' with RouteYou.
Webservices
RouteYou provides a great toolset (web services) to develop a Smartphone application or website so you don't have to do everything we did already. Here are some exapmples of things you might like to use
Searching for routes (based on type, location, length, name, description, owner, quality, ...)
Selecting routes starting, ending, passing your current location
Getting all the info of the route so you can display the track, provide left/right instructions, get POIs linked to the route, show the description of the POI and multimedia info, ...
Record a track and send it to the RouteYou environment so we add POIs, convert it to several formats, allow your user to edit the route in his/her RouteYou account, ...
Get POIs and the info near you
Provide a calculated route between two locations as a pedestrian, cyclist, motorbike,... (e.g. between your start position and another address) using our routing engine, including instructions, streetnames, ...
...
Interested? Dive into our web services.
The 'Your App to RouteYou link'
If you don't have the budget for the use of the RouteYou webservices, the 'Your App to RouteYou link' is a good (free) solution.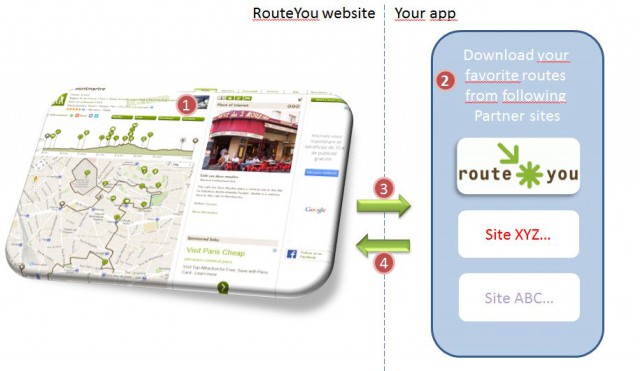 Or contact us: info[at-r.] or sales[at-r.].
Realized smartphone apps
We work with several partners that offer smartphone applications. The RouteYou environment and technology functions as a backbone to offer a number of web services and web content to application developers so they can easily develop smartphone applications.
Some examples of partners and our apps
Each app has own accents and functionalities.
Other tips and tricks
Manually uploading files to your Smartphone
RouteYou provides a set of output formats as files you can download for each route (read here how to do this). Some of these files can be uploaded and used on your Smartphone using many applications that can handle these type of files on your SmartPhone.
Following files can be used on your Smartphone
Tools to import and view your GPX files on your Smartphone
More info on www.androidzoom.com.
Tools to import and view your PNG files