RouteYou Product Overview
Table of contents
The 4 standard products from RouteYou
With RouteYou we want to offer 'The Complete Tour' and allow you to search, create, maintain, use, edit and monitor your recreational routes (to find out more, click here). But, of course, the wishes of individual users and organisations are somewhat different.
With our 4 standard products we cater to the wishes and needs of most of our customers. Each of these products is tailored to a specific target group.
 
Product
Target group
Content
Price

PLUS

 

RouteYou Plus is aimed at the individual user who wants more advanced functionalities when creating and using routes and who prefers a comfortable ad-free environment.

Click here for a complete overview.

Most essential elements:

Ad-free environment  
Advanced options for editing routes
Advanced options for taking routes

PREMIUM
RouteYou Premium is aimed at clubs and small organisations (e.g. restaurants) that want a clear visibility on RouteYou and numerous possibilities regarding events, member/customer loyalty, ...

Click here for a complete overview.

Most essential elements:

Clear banners + links to websites and social media
Advanced formatting and printing capabilities
Advanced options for taking routes

More information
PRO
RouteYou Pro is aimed at professional tourism organisations and sports clubs (on a municipal, regional or national level) that wish to maintain and offer their information to their users in a professional manner and with the professional support of RouteYou.

Click here for a complete overview.

Most essential elements:

Ad-free offer for all users
Tailor-made route planner
Offer royalty-free and unlimited maps to your customers
Numerous possibilities to export data to your organisation

More information
ENTERPRISE
RouteYou Enterprise is aimed at organisations that wish to offer the ample possibilities of RouteYou to their members and integrate the functionalities into their own website or web application.

Click here for a complete overview.

Most essential elements:

Advanced plug-ins on your own website to search, view and download routes
Customised route planner on your website
Numerous web services to integrate the many RouteYou possibilities into your own website or web application

More information
All of the advantages of RouteYou Plus are included in RouteYou Premium, whose advantages are in turn included in RouteYou Pro, and so on.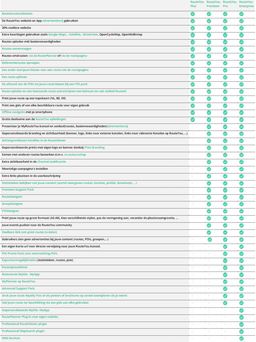 Click here for an overview of all the possibilities offered by each standard product.
Promotional/Advertising possibilities
With over 15 million unique visitors per year and over 20 million visits per year, RouteYou offers many possibilities for allowing users to discover more about your organisation, event, product, service, ... Our unique approach for targeting specific audiences (active cyclist, region, language, etc.) allows you to work in a very targeted way, which means that you can get the most out of your promotion.
Classic web campaigns
With a website campaign you will efficiently reach your target group on RouteYou: find out more here.
The Bucket List Challenge
With the Bucket List Challenge you use gamification to put your region/product/brand into the spotlight within the large, active RouteYou community. Read all about it here.
Build a community for your customers with RouteYou
Read all about this offer here.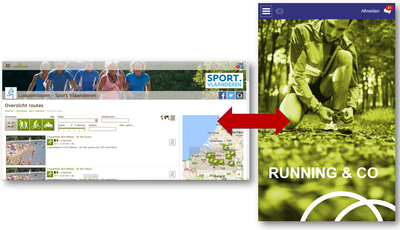 RouteYou can create a very specific web application for you containing only your content and your desired set of functionalities. All of this is possible with the MyRouteYou Mobile App: More information.
Customised maps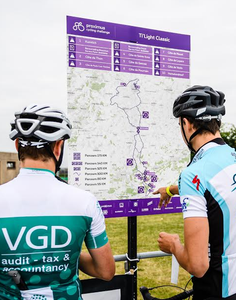 The standard printing possibilities already offer many options, and you can always edit the available maps yourself. But if you don't have the capacity for that then we can create the map you want for you with our 'Customised maps' option.
Recreational mobility in your city/region/country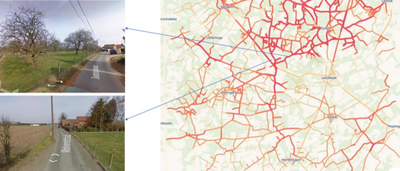 With SORROM, we give you an insight into the recreational mobility in the area you have defined.
RouteYou has built a very strong community. With over 15 million visits per year on the platform, the number of routes that have been made, viewed, downloaded, printed, recorded and followed is impressive. We offer you statistics that give you an insight (both directly and indirectly) into the mobility in a specific area, along roads and paths, ...
This is the perfect way to see what recreational mobility is happening in your city/region/province/country.
Web plug-ins and web services
It is also possible to integrate the RouteYou functionality into your website or app, without having any visibility on the RouteYou platform. We offer the following: