Comments
Table of contents
Purpose of comments
The purpose of comment is to give feed-back about specific information to the author or to the people who will use this information (routes, POIs, groups,...).
How to give a remark or comment
Go to a route.
In the information-column (i), you will find the item "Comments" (see figure below).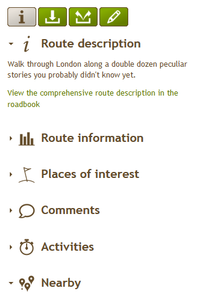 Type your comment.