RouteYou for hotels, overnight accommodations, restaurants and pubs
Table of contents
Put yourself on the RouteYou map
First things first. Are you already on RouteYou? If not. Why not?
You can do this for free
You get great exposure
You can offer some great services to your customer
Here you can read how you put your business on RouteYou. 
What can RouteYou offer me as a hotel, B&B, resto or pub?
Here you get an overview how RouteYou can be used when you have a hotel, a B&B, a camping, an accommodation, a restaurant or a pub. Read here how you can provide a great service to your customers related to recreational routes and how you can get more customers using these recreational routes as a means for advertising using the RouteYou channels.
Recreative routes in different flavours
Does this sounds familiar? A customer comes to you and asks if there are nice cycling routes, MTB routes, hiking routes or motor routes available in the neighbourhood of your hotel or B&B? But they also want a route they can do with the kids. Or one which is more adventurous. Or just avoiding unpaved roads because they don't have walking boots with them. And what is worthwhile to see in the neighbourhood if you are intereseted in heritage or culture or nature, ...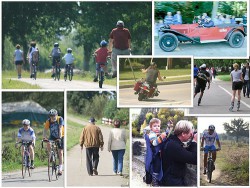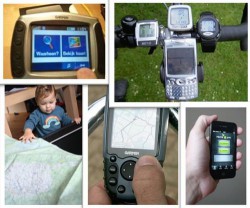 And do you have a map of the route? Or can I upload it on my GPS or smartphone? RouteYou offers a solution for this problem:  
Create and maintain routes yourself starting and ending at the front door of your accommodation using the RoutePlanner of RouteYou (or we create it for you).
After the route is created, the route can be viewed by the customer using the RouteViewer on our or YOUR website. The customer can print the map via PC (with instructions and POIs), and/or can download it on a GPS or he/she can use the route on a smartphone.
You can visualise the route(s) on your own website using the RouteViewer Plugin (for one route) or using the MapSearch Plugin (for several routes and POIs).
Your hotel, B&B, ... in the spotlight on RouteYou
RouteYou has more than 1.200.000 visits on the website www.routeyou.com and m.routeyou.com per month. And this has been growing for 7 years continuously. Check out the website statistics in detail. A great channel to put your business in the spotlight.
This can be done the following way:
Put your content (routes) in the spotlight via a MyRouteYou Primium and link to your website, Facebook, Pinterest, Youtube channel,...
Put your hotel, B&B, ... in the spotlight on every route in the neighbourhood of your location, using the POI Promo Pack. Read here more about the POI Promo Pack.
Start a Website Campaign and place your banners on the pages you think are useful (e.g. only in a specific area/language/type of route). Read here more about the Website Campaigns on RouteYou
Place your bannes exclusively next to the routes you create using your own  RouteYou Pro-channel via a MyRouteYou Campaign. Read more about the MyRouteYou Campaign
Overview of relevant products for you
Even more possibilities
You can show your routes using our or your website or using our mobile website http://m.routeyou.com on smartphone. But we can also show your routes exclusively on your personalized version of our mobile website. Get your own MyRouteYou Mobile for smartphone
We have a lot of partners that are making smartphone apps. Ask us about it if you want an app on top of a mobile website. Read more about our MySite/MyApp option here.
Interesting examples
Contact us
Questions or interested to purchase a product? Contact us via sales[at-r.].
Interesting facts
A study of InsideFacebook concluded the following (here is the reference)
The destination, not the room amenities, drives interactions — less than 50% of engagement is on posts related to facilities.

Source: InsideFacebook
Maybe that is not that surprising but it does mean that showing the environment near your lodging facility via routes and interactive maps of sights to see in the neighbourhood (POIs) is a good strategy to promote your hotel or B&B, ...