Support Pack - (Product Sheet)
Table of contents
Why a Support Pack?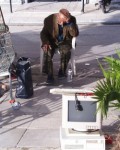 A Support Pack is made for users/organisation that need support when using RouteYou. This can be very useful in setting up your account or optimizing your account zo that your offer is presented as well as possibel on RouteYou. 
The RouteYou Support Pack comes in two forms:
the Premium Support Pack
the Pro Support Pack
Premium Support Pack
With a Premium Support Pack you will receive support for your questions via:
Your questions * will be answered as a priority with an explanation by e-mail or with a reference to the relevant information on our help, in tutorials or in webinars.
One-on-one telephone or digital contact with our experts, direct support or giving advice is not part of a MyRouteYou Premium account but of a MyRouteYou Pro account and is offered in the Pro(fessional) Support Pack.
* The questions should focus on the use of the RouteYou platform. The time provided for answering the questions per account is a maximum of 1 hour per customer per year.
Pro Support Pack
With a Pro (or Professional) Support Pack you have the benefits of a Premium Support Pack, but you also get
direct telephone or digital support
the possibility of a one-on-one consultation with one of our experts
an annual evaluation of your account with advice on how you can do certain things better
unlimited participation in all our webinars (free and paying) for all professional employees of your organization
How can you purchase a support pack?
For the Premium Support Pack: order a MyRouteYou Premium account online for a minimum of one year. Read here how to do that. You will not only receive the Premium Support Pack, but also all the other benefits of a MyRouteYou Premium account.
For the Pro Support Pack, please contact sales[at-r.] and send us the following information via email:
name and details of the contact person
organization
billing address + country
VAT number (if you have one)
optional: additional contact channels to reach you (Skype or telephone)
Price
(Pricing is excl. VAT.)
|   | Yearly fee |
| --- | --- |
| Premium Support Pack | Part of Premium account |
| Pro Support Pack | Part of a Pro account |
For an overview of the RouteYou functionalities per account type: click here.