Group print
Table of contents
What is a group print?
A group print offers a set of routes on a single map (see figure).
TIP
A group printout can be useful for presenting route variations to your event participants.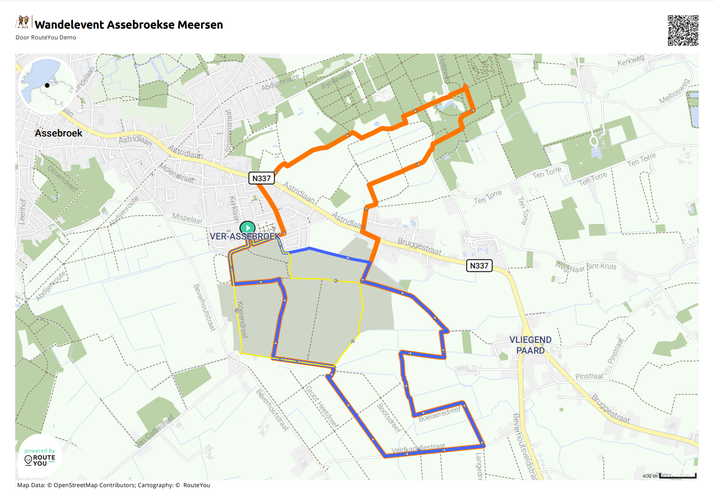 Where to find a group printout
For each group you have a "Download / Print" button 

at the top right of the information section. If you click that you will be shown the available print options.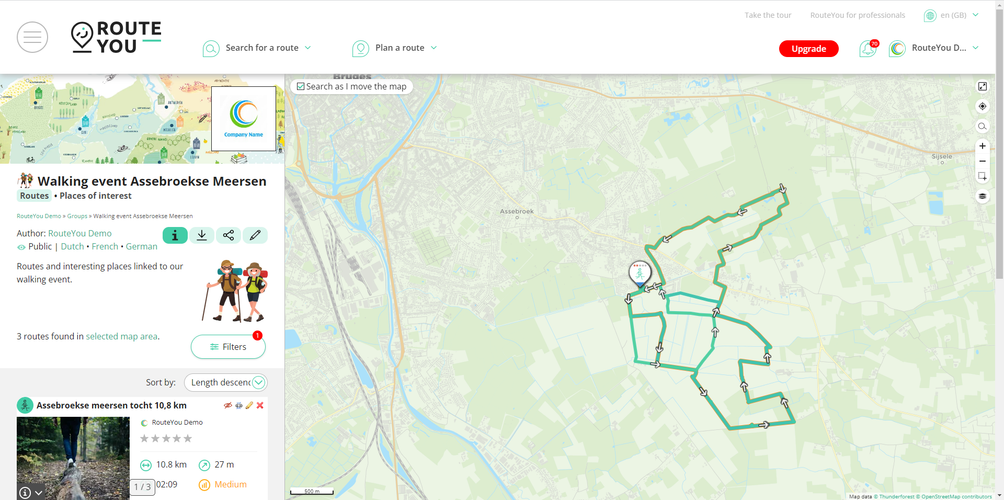 How can I determine the colors of the routes on a group printout?
If there are no colors assigned to the routes then the group printout will automatically add a variation of well contrasting colors.
If the colors of a route are specified (via the RouteDesigner) then those route colors will be adopted into the group print.
How can I create my own group and group printout?
You go through the following three steps