Group print
Table of contents
What is a group print?
A group print (overview) offers a set of routes on a single map (see figure).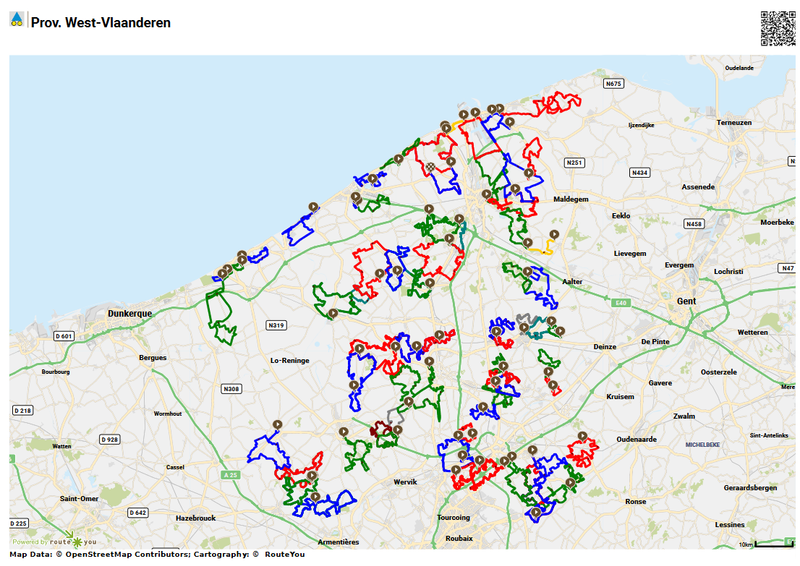 Where to find a group printout
For each group you have a download button

(see also figure below figure).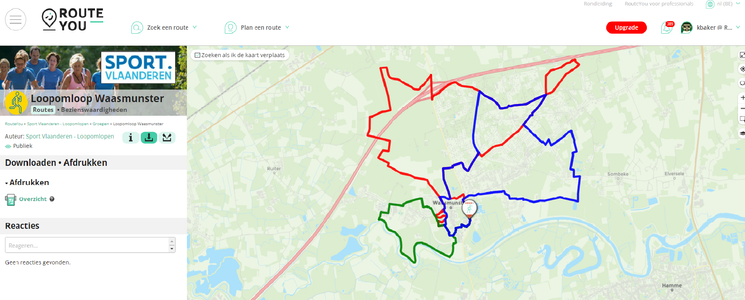 If you click it, you will be shown the print options.
How can I determine the colours of the routes on a group printout?
If there are no colours assigned to the route, the group print will add a variation of contrasting colours to the group print.
If the colours of a route have been specifically set (via the RouteDesigner - read here how to activate the RouteDesigner) then those colours of the routes will be adopted in the group print.
How can I create a group and group print myself?
You go through the following three steps
Some great examples of a group print
A group print can be useful to indicate to your user the variations of an event. SO as in the example above: the green child loop, the blue extension, the blue + red extension.