User Profile Info RouteYou
Table of contents
User profile info (2019)
Age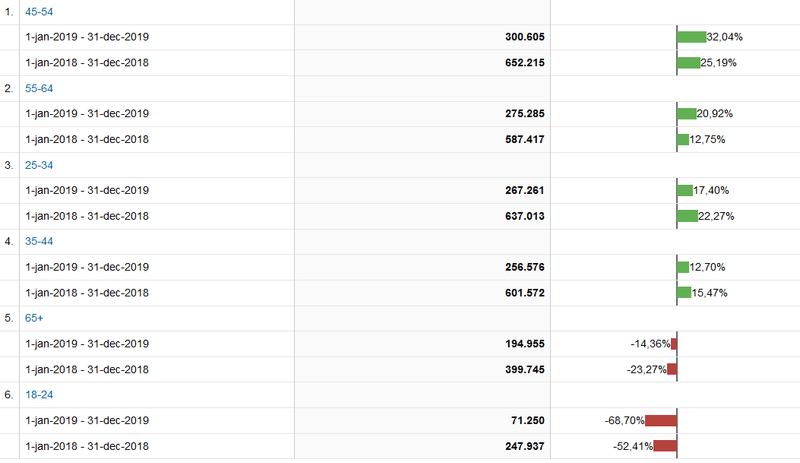 Source: Google Analytics over www.routeyou.com (2017,2016)
The most dominant group on the website (www.routeyou.com) is the age group 45-54. This is also the most dominant group of people in countries such as BE and NL.
But there is a trend to get more people from the age group 35-44(trend last 2 years).
Gender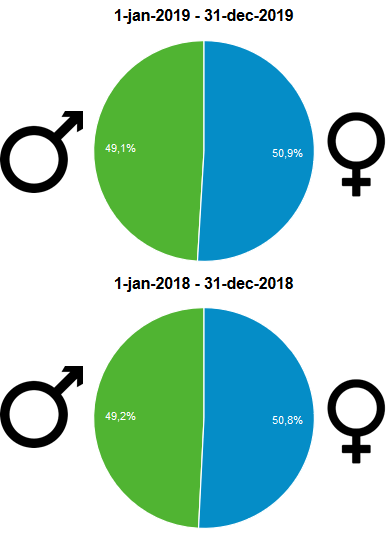 Source: Google Analytics about www.routeyou.com (2017,2016)
Nationality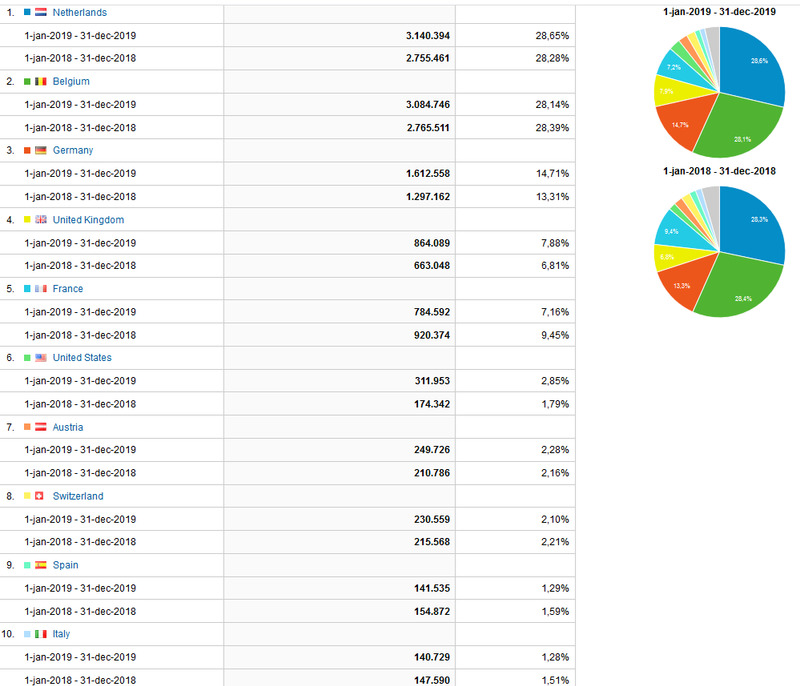 For more info about visits per country, check the following page.
Are vistors cyclists, hikers, motorbikers,...
We investigated which type of routes are most visited in 2017: 
bicyle routes: 55% of the searches
walks: 29% of the searches
motorbike routes: 15% of the searches
Biggest growth (2017 vs 2016) in demand shows something else
demand for motor routes grows with 74%
demand for walks/hikes routes grows with 46%
demand for bicyle routes grows with 44%
Biggest growth in detail (2017 vs 2016) shows the following:
scooter routes grows with 121%
recreative walks grows with 82%
hiking routes grows 71%