Satmap
Table of contents
What is Satmap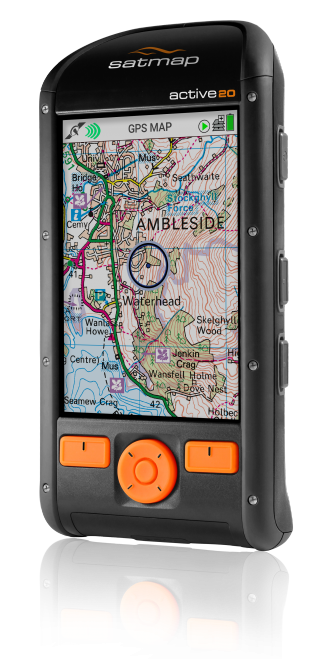 Satmap is an outdoor GPS device. Read more about it here.
How to upload a route from RouteYou to your Satmap
You need an Active 20 or Active 12 GPS device. These are the steps to follow
Get the GPX from RouteYou to your PC / MAC

Go to the route you want to use (here is an example)
Press the Download button
Select "Most Used" - GPX: it will download the GPX file to your PC/MAC

From you PC / MAC to your SATMAP

Ensure that SatSYNC is loaded on the customer's PC / Mac. If not, it can be downloaded from here : https://www.satmap.com/satsyn
Ensure that SatSYNC is running in the desktop
Connect the Active 20 / Active 12 via USB cable.
Then just drag & drop the GPX file onto SatSYNC …
File can be stored in either Internal Memory – or in SD Card (if one is fitted)
Windows Explorer or Mac Finder can also be used to Drag and Drop GPX files – but if they contain numerous objects – then SatSYNC is the best tool.
More about Satmap
If you want to read more, check the USER GUIDES : https://www.satmap.com/application-user-guide