Recording your route with the MyRouteYou Mobile App
Table of contents
Why record?
The reasons why you might like to record your route are as follows: 
You want to keep track of your activities (get statistics)
You want to use it as a base to prepare a route for an event
You want to share the route you did with friends because it was a great tour
How to activate the recording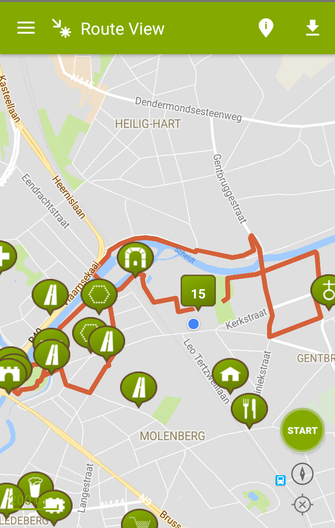 You will notice that the Route View has a START button (see image above). When you select the START button, you will get the option to record your route (or not).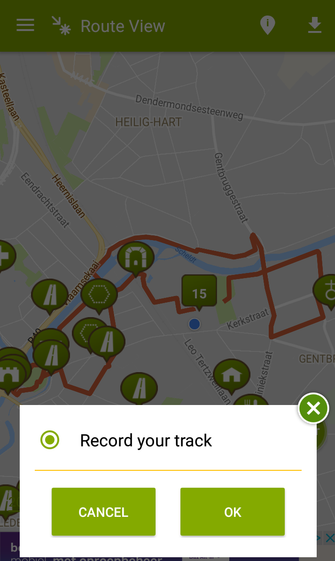 When you are done, press the STOP button.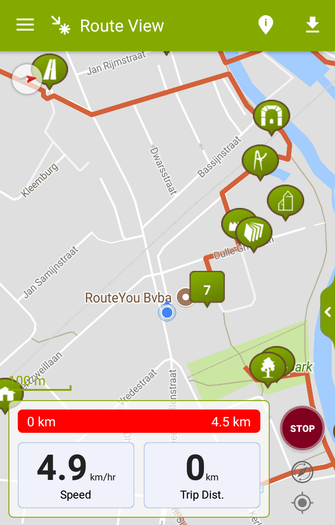 The route is now saved as a new, private route.
A link with your activities
An activity is automatically created. Your activity-overview allows you to see the total distance per type of activity, or how many times you were active. Read more about these activities here.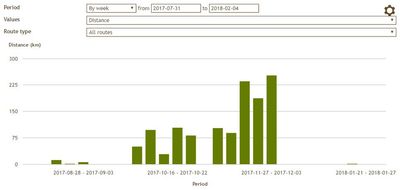 What about my privacy? 
Your recorded routes are only available to you. The default setting is that these recorded routes are private. This means that only you can access them, after logging in. 
If you want you can make them public, in case you want to share them with somebody.
For more info about the privacy policy on RouteYou, please check the following info.
Your recorded route as a base for doing much more
You can still do much more with your recorded route on the RouteYou website. 
You can:
For more info about the app and how to download it, read more here.