Scenic App
What is Scenic and why should you get it on your phone!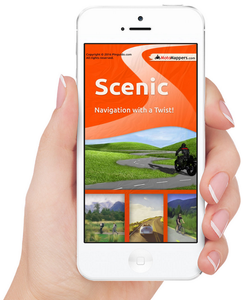 Scenic is an app on iPhone that allows you to navigate a route with Turn-by-Turn (TBT) instructions. You can plan, navigate and document your Motorcycle Trips with this app! And you can get direct access to the routes of your RouteYou account.
Scenic is made by Motomappers. Check out their account on RouteYou and download the app!
How to use routes from RouteYou on Scenic
For your routes
On RouteYou

Create an account on RouteYou if you don't have one yet (read here how to do this).
Make routes yourself (read here how to do this) or mark any route you like as your favorite (read here how to do this)

On Scenic (your iPhone)

Download the iPhone app on your iPhone
Select the import routes-button and log in on RouteYou with your RouteYou account.
You can now select a route (one you created or one you marked as favorite)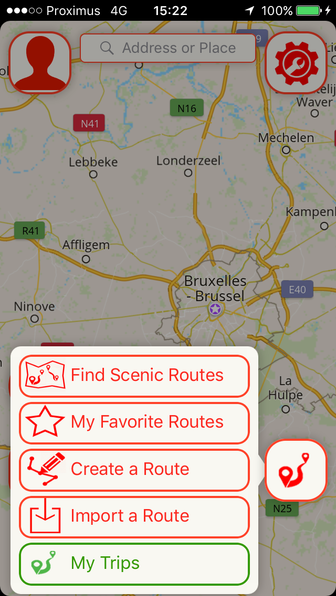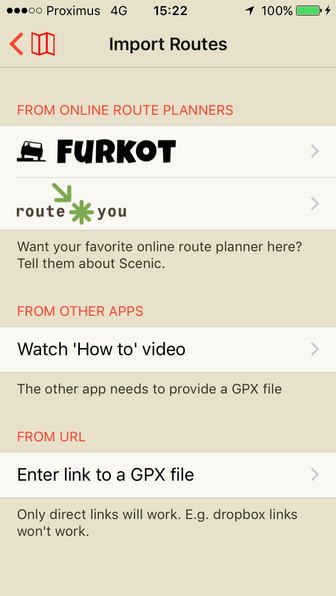 For any route
This only works for motorbike routes on RouteYou !
On your smartphone, go to http://www.routeyou.com/ an search for a Motorroute
Select the Download-button (see figures below in Grey) + select to Smartphone + Open the route on the Scenic App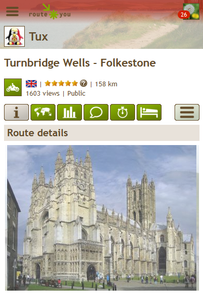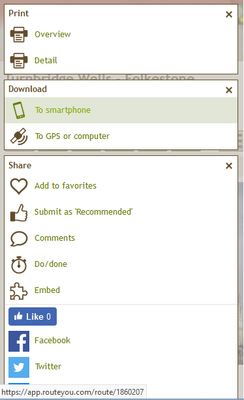 How to use Scenic
Check out this great set of video-tutorials of the maker of Scenic.