Favorite routes
Table of contents
Mark a route as favorite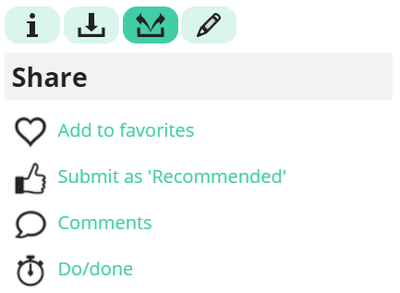 Above each route, you can see a few action buttons.
You can mark a route as favorite by selecting the "Share-button" (2nd from the right), resulting in a dropdown.
The first option is to add the route to your favorites.
Notification
It's nice to know when other people appreciate your work. You receive a notification on "Your notifications" "when someone marks your route as "favorite". Read more about notifications and where to find them..

What can you do with this? 
Find back your favorite routes
Log in
Click on the profile icon
Click on 'My favorites'

or
Log in
Go to My space-> My home
Scroll to the item "My Routes" on that page
There you will see several options (dropdown) to select a list of routes. Select "Favorite routes".

Remark: This is (for the moment still) limited to 5 routes. We are working on a better solution.
Partners
Partners of RouteYou such as Teasi, allow you to upload routes that you marked as favorite, as well as your own routes, to their devices. Below you can find a screenshot from Teasi Tool (the free Teasi software) where you can do this.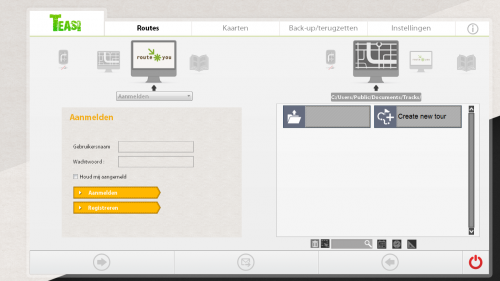 FAQs
Can I 'unfavorite' (dislike) a route?
No. But you can always react on a route with the Comment button (beside the Favorite button). Read more.