MyRouteYou Pro
Table of contents
Why upgrade to a MyRouteYou Pro?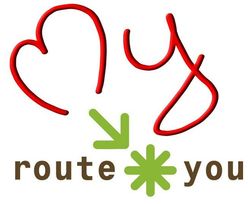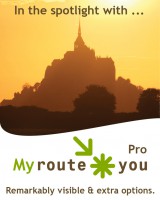 Upgrading your account to a MyRouteYou Pro-account offers the following possibilities and advantages:
1. Your home page/landing page on RouteYou
The goal
Your own home page or "landing page" on RouteYou is THE general page you can send people to to find information about:
your activity/organisation
your content on RouteYou linked to your organisation/activity
...
Your design and your structure on your home page
You home page contains several parts or modules:
Your introduction block: you can add your info here and use HTML to structure it to your own liking (add pictures, text, links,...). You are not experienced using HTML? No problem, we can do this for you.
An overview of your most popular routes on RouteYou
An overview of your most popular routes on RouteYou this month
An overview of your most recent routes on RouteYou this month
Comments of users on your content on RouteYou
Your recent top POIs
Your new POIs
Your news
...
Get quickly to your content
From your home page, users can navigate quickly to your content via tabs:
To a set of routes you want to put in the spotlight (yours or others)
To your routes
To your POIs
To your groups (collections of routes and/or POIs related to a specific subject such as 'Routes we recommend in spring')
To your own Route Planner
2. Your logo and/or banner
You can add your own logo and/or banner. Here is an example of a logo:
This logo is placed on ALL your pages. This means:
3. Your URL on RouteYou
You can have your own simple RouteYou URL. The structure is [NAME_YOU_LIKE_AND_STILL_AVAILABLE].routeyou.com.
A few examples:
middelkerke.routeyou.com
visitbrussels.routeyou.com
mybusiness.routeyou.com
...
4. Traffic building
Because we add a URL from your logo and banner on EACH of your pages (see above) to your website, this is a great way to create traffic to your site.
5. Your own planner
Via MyRouteYou, you can also provide your customers with your own planner. You can finetune the following options:
Initial area of your planner
Which type of routing options you want to offer
Which type of background map (Google Maps roadmap/satellite/terrain, OSM tiles, Topographic maps, ...)
Routes created via this planner are stored under your central account (unless the user logs in first)
Show your POI collection
Activate or not the POI-PUSH for all routes created with your planner
A few examples of MyRouteYou
Check out a great set of examples of MyRouteYou-partners.
More info about MyRouteYou
Check out the MyRouteYou info website for professional organizations.
What kind of input do we need to set up your MyRouteYou-account
Take a look at the MyRouteYou Input page.